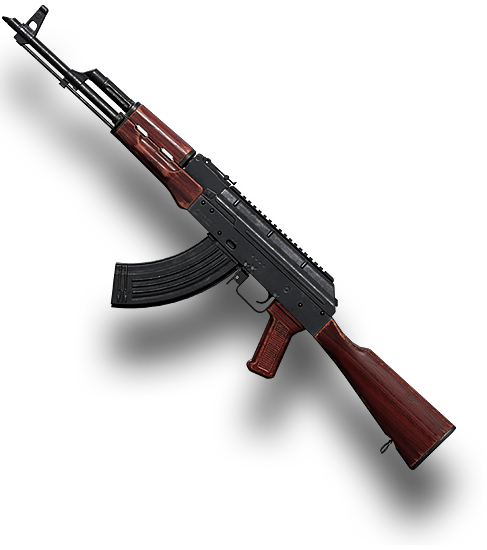 AK-47
7.62mm/30(max40)
A modernized version of the beloved classic. when you absoultely. positively. got to kill everyone in the room, accept no subsititutes.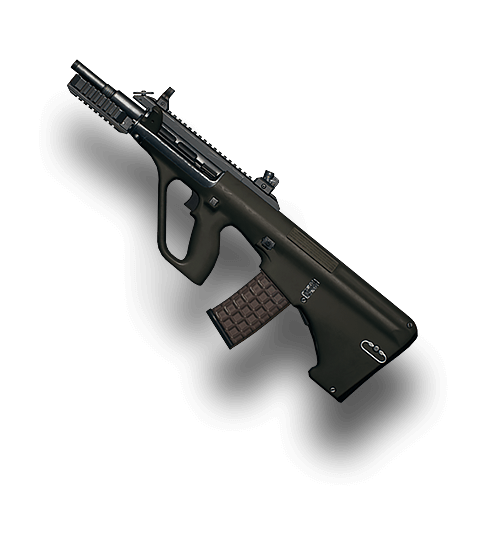 AUG A3
5.56mm/30(max40)
Also known as Steyr AUG, the AUG A3 is the third version of the original AUG A1, which was designed in austria in the 1960's.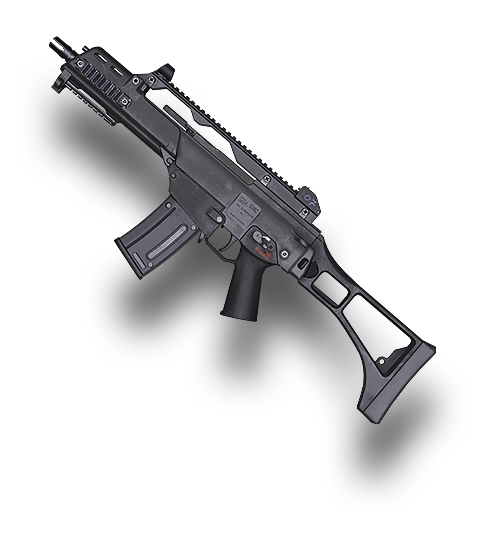 G36C
5.56mm/30(max40)
Variant of the G36 rifle made in Germany. The C stands for 'compact'.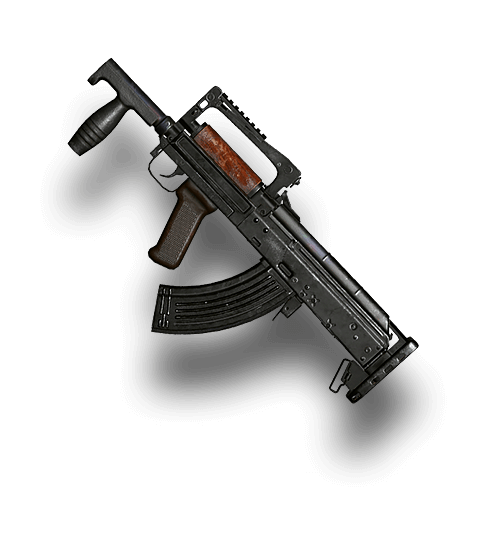 Groza
7.62mm/30(max40)
Meening Thunderstorm in Russian, the Groza was developed in the 1990's Russia. Bring the thunder!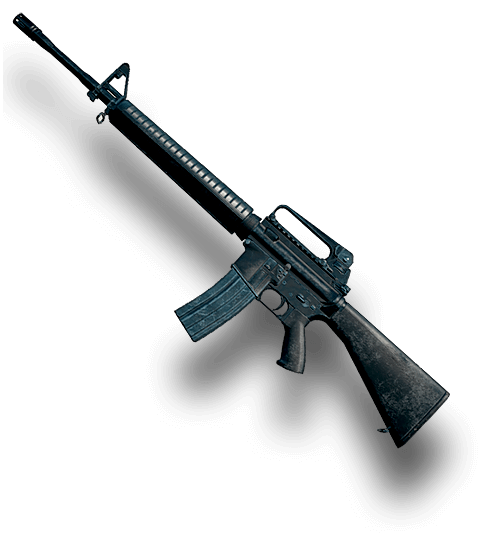 M16A4
5.56mm/30(max40)
Used by the US army during the Vietnam War, the M16A4 is now mostly used for training purposes.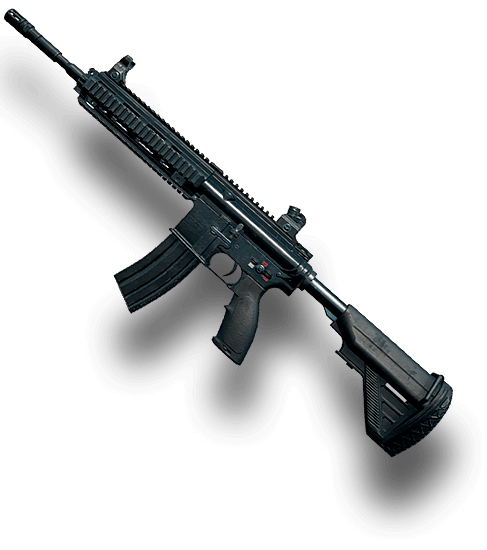 M416
5.56mm/30(max40)
An improvement of the M16 and the M4 Carbine, M416 is used in the US armed forces.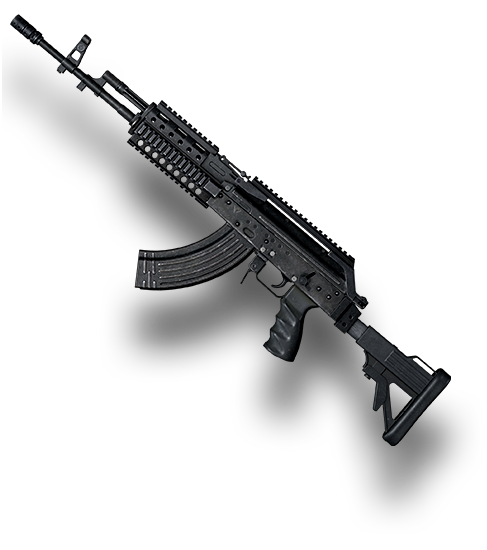 Beryl M762
7.62mm/30(max40)
Made in Poland, the Beryl was made as an alternative to the AKM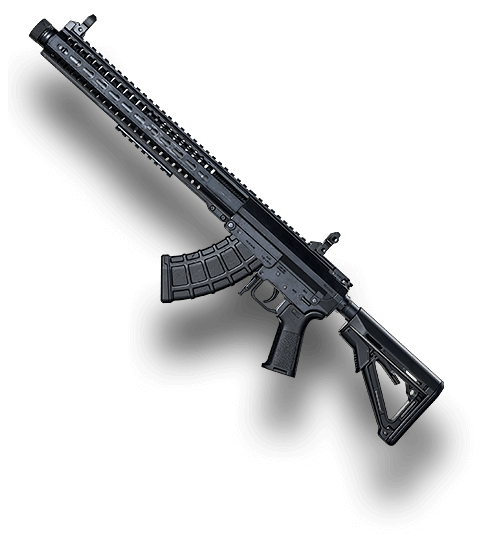 MK47 Mutant
7.62mm/30(max40)
A reliable, US manufactured Semi-automatice rifle or a monster waiting to be usleashed?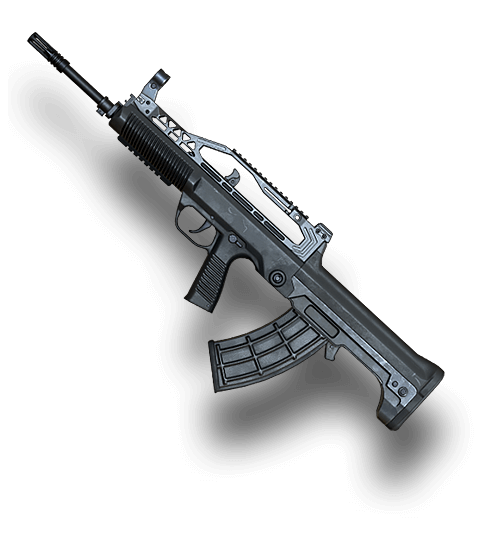 QBZ95
5.56mm/30(max40)
Bullpup-style assault rifle made in the People's Republic of China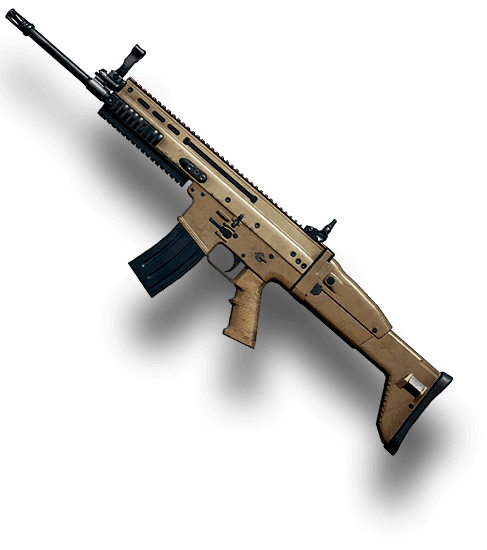 Scar-L
5.56mm/30(max40)
Part of the Belgian FN SCAR family, the L here stands for 'light'. The SCAR stands for the pain you leave your enemies with.